Product name:Extracorporeal Medical Shock Wave Therapy Equipment shock wave therapy machine price parts for shockwave therapy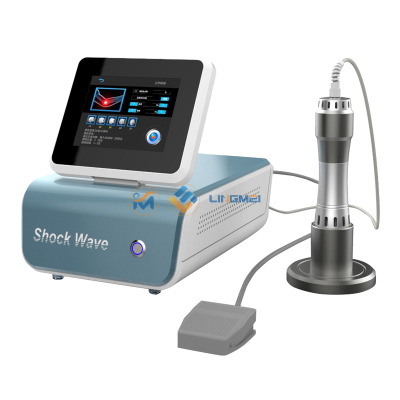 Introduction with Extracorporeal Medical Shock Wave Therapy Equipment:
Shock wave Therapy can be used to treat a wide variety of musculoskeletal conditions, in particular, those involving areas where major connective tissue attaches to bone. Common sites that can been successfully treated are:

-Cellular: by increasing the ion channel activity, promote cell
division, stimulate cell growth factors to enhance the permeability of the cell membrane.
-Tendons and muscles of the blood vessels: improve blood circulation, increase growth factors, and enhance osteoblast mitotic
-Oxynitride systems: bone remodeling and accelerate healing.
-Microcirculation and metabolism.
-Promote the dissolution of calcified fibroblasts.
-Promote the synthesis of collagen.
-Reduce tissue tension.
-Analgesic effect
-erectile dysfunction (ED)
Pictrues details of Extracorporeal Medical Shock Wave Therapy Equipment:
Advantage for shock wave therapy machine price:
1. Electromagnetic shock wave make our machine more professional
2. High Frequency: 1-16Hz & High Energy: 60-200mj
Make our machine more powerful
3. Work handle and transmitters:
7 different sizes of transmitter
4. low price high quality,easy operation.
Introduction of shock wave therapy machine price:
-By the targeted application of teh shockwaves,stress to the surrounding tissues is quite insignificant.
-The body is not burdened by pharmaceuticals, except the short-term effect of local anaesthesia, if used.
-The possibility of preventing the necessity of surgical intervention and its relevant hazards.
-For some indications, such as Tennis elbow, there is really no other effective treatment
Treatment handles with Extracorporeal Medical Shock Wave Therapy Equipment: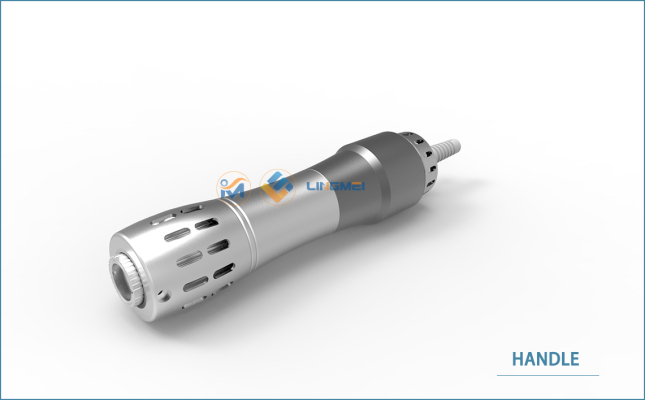 Transmitters with shock wave therapy machine price:


Technical parameter:shock wave therapy machine price
| | |
| --- | --- |
| Model | SW10E shock wave therapy machine price |
| Voltage | AC110V/220V 50-60Hz |
| Handle cartridge | 7 pcs 1-7# |
| OEM/ODM | Available |
| Frequency | 1-18Hz |
| Display screen | 8 inch |
What is shock wave?
A shockwave is a pressure wave – any action that displaces its surrounding medium is a shockwave. The ripple created when a stone is thrown into a pond is a shockwave. The shockwaves used in equine medicine are generated in a fluid medium inside a transducer head and are then transmitted readily through skin, fat, and muscle. The high energy waves are focused within the transducer head so that the shockwave can be directed to the precise area of the injury. When shockwaves hit an area of higher acoustic impedance, such as bone, the waves slow dramatically and a large amount of energy is released into the surrounding tissue.
What signs indicate this therapy is needed?
Shock wave therapy may treat conditions such as degenerated tendons (Achilles tendonitis), heel pain (plantar fasciitis) and tennis elbow (lateral epicondylitis).
How Long Does Treatment Last?
The therapy session takes about 15 minutes depending on the disorder that is treated. In general, 3-5 sessions are necessary at weekly intervals. The greatest success rate when dealing with problem areas is achieved by following a 12 week treatment program.
I have had this problem for a long time . Is shock wave too late for me ?
No! Long-term sufferers finally have a non-surgical treatment option. If you have "tried everything" don't be discouraged, this is a new weapon against your pain!