G5 push fat machine massage has all the advantages of the same products,and solves the key problems of poor durability.It is a professional beauty device with high quality,which has the independent intellectual property.Amazing look,easy to operate plus the high quality,which make the G5 the first choice of beauty salon,gym,school and family.
It is designed with brand-new ideas.Soft cooperative device and high-efficient durable transfer make the excellent soft-axes running smoothly,plus firm and portable centrifugal centrifugal vibrator cooperate with the use of different massage tau,making the fat-distributing,massage and skin-cleaning become easy.
Functions of g5 massage equipment:
Vibration slimming beauty equipment is a vibrating fat machine, is helpful to weight loss, stimulate the blood circulation. It can soften and remove the redundant fat, promote blood circulation, body massage, restored to health and slim, increase the elasticity of the skin.
Muscle-vibrating apparatus with five different heads. Softens excess fat in the body by quick compression and vibration. Body fat can eventually dissipate through continuous use of this unit.
This stylish genuine G5 offers you the innovative directional stroking facility. This patented adaptor changes orbital massage action into a tangential unidirectional stroking which you will find assists the movement of surface body fluids to help Lymphatic Drainage. Now your treatments will not only include the benefits of the traditional vibration and percussion movements, but also the added benefits achieved by this unique adaptor. This system is easy to use with many standard and additional features.
-Stylish modern design
-Supplied with five applicator heads
-Disposable covers for foam heads for those who work with oil.
-Verbal speed control
-Stable five star pedestal base
-Accessory tray for applicators
-Long smooth drive shaft
-Low noise level when running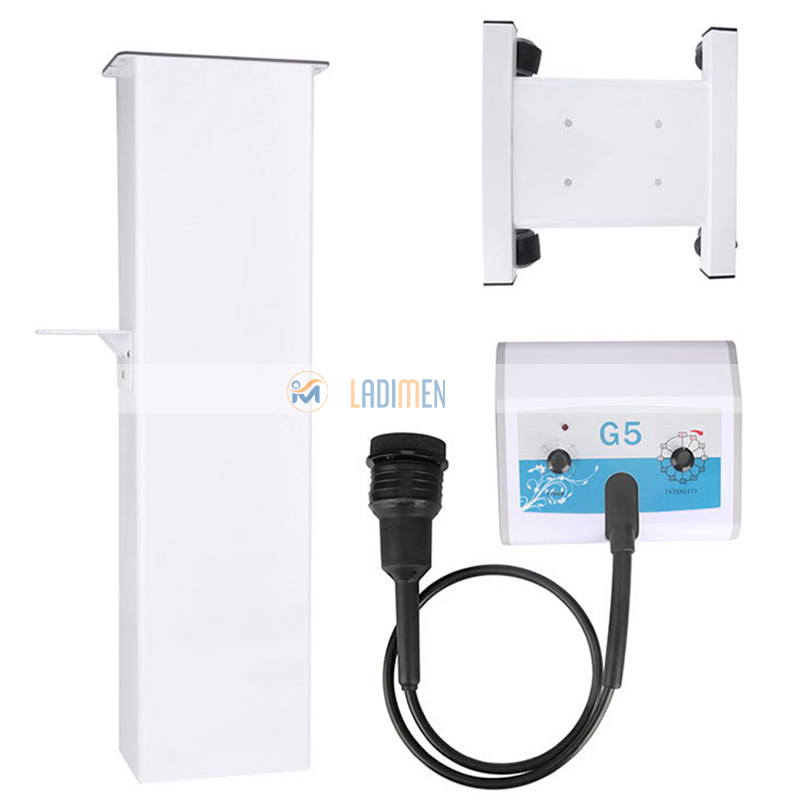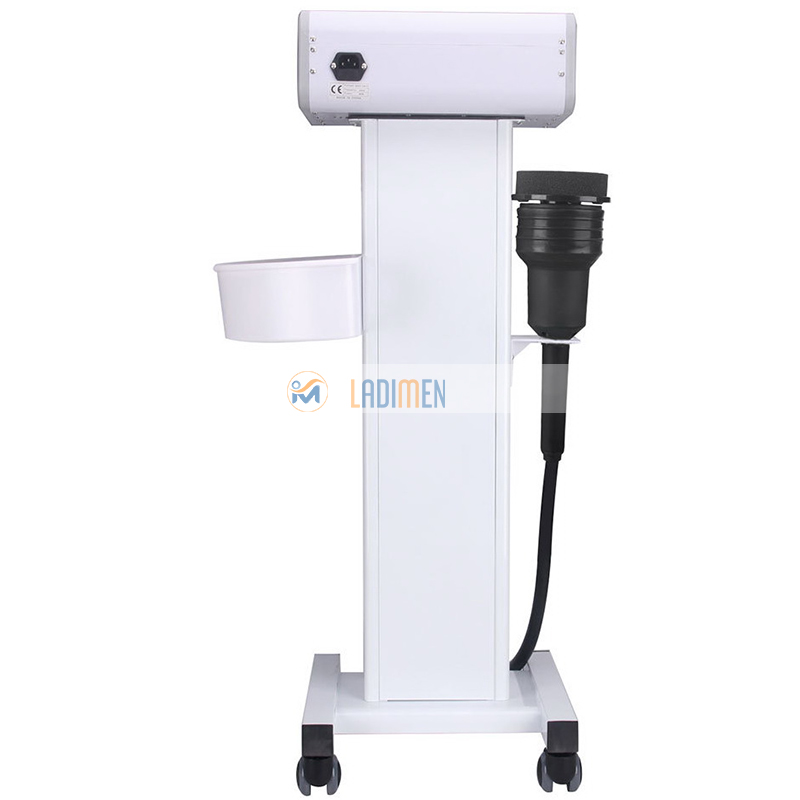 Feature of g5 massage equipment:
1. Massage skin in both directions rolling
2. Many special shape massage heads, different use under different parts of body
3. High accurate data display
4. Special massage heads for pluming breast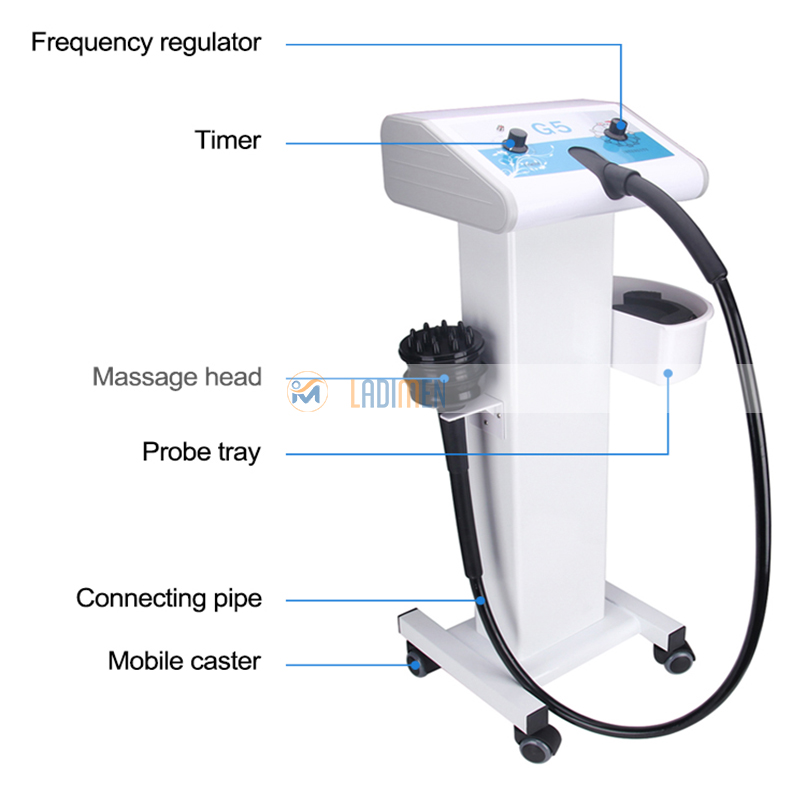 Accessory of g5 massage equipment:
5 massage heads vibrator:
1.one columnar massage
2. one head with circle dots massage
3.one plate massage  head
4.one half-sphere massage head
5.one adjustive height tube