Product name:3 In 1 Extracorporeal Pneumatic Shock Wave Therapy System Physio Magneto NIR Infrared Laser Fisioterapia PMST wave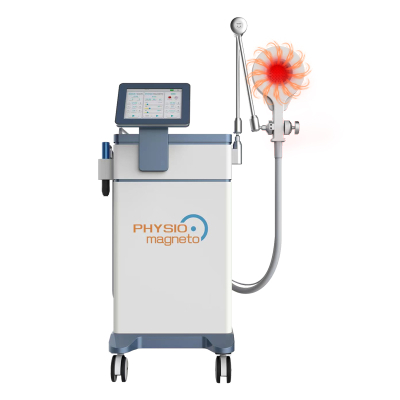 Functions with 3 in 1 PMST wave:
Shockwave therapy:
Higher effectiveness of treatments:
The use of devices that generate a compressor pressure of a maximum value of 6 bar ,has a strong stimulating effect, To enable
effective therapy of various injuries and to eliminate their causes.
Thanks to this, the device ensures comprehensive therapy, even in the case of chronic calcification processes.
Quick therapy without side effects:
Shockwave therapy is a completely safe, but extremely effective treatment used in orthopaedics, rehabilitation, sports and
aesthetic medicine. The therapeutic session lasts about 10 minutes.
Magneto physio therapy:
Musculoskeletal disorders such as discopathy, carpal tunnel syndrome, knee arthrosis, impaired bone union (fracture
conditions),degenerative changes in the spine and joints,muscle inflammation, pelvic pain.postoperative pain and edema, burns.
NIRS therapy with PMST wave:
Muscle relaxation before manual therapyStates of increased muscle tone
Heating of affected joints before exercise Subacute and chronic inflammation of the joints Contractures,Scars Adhesions.
Product Description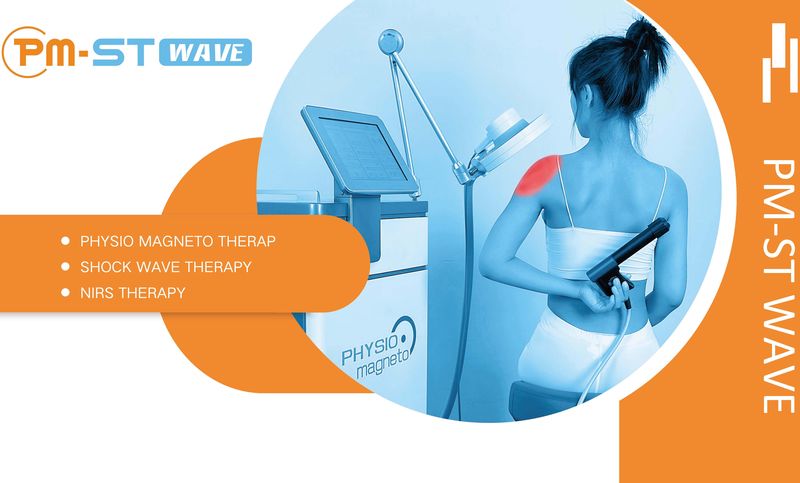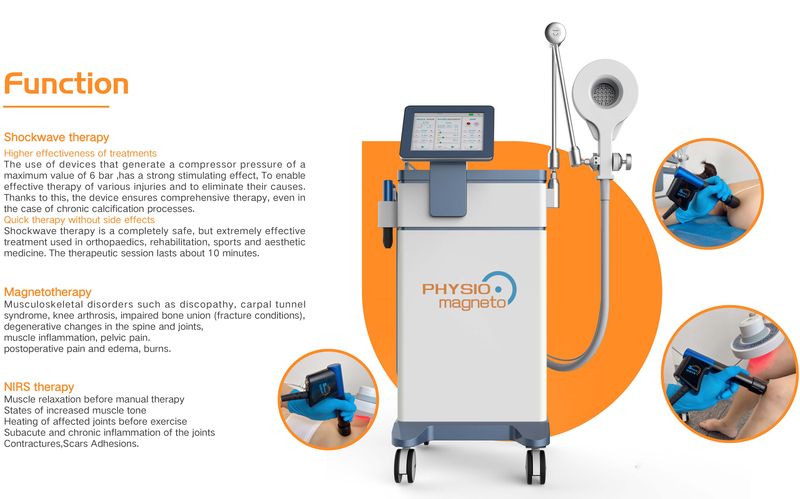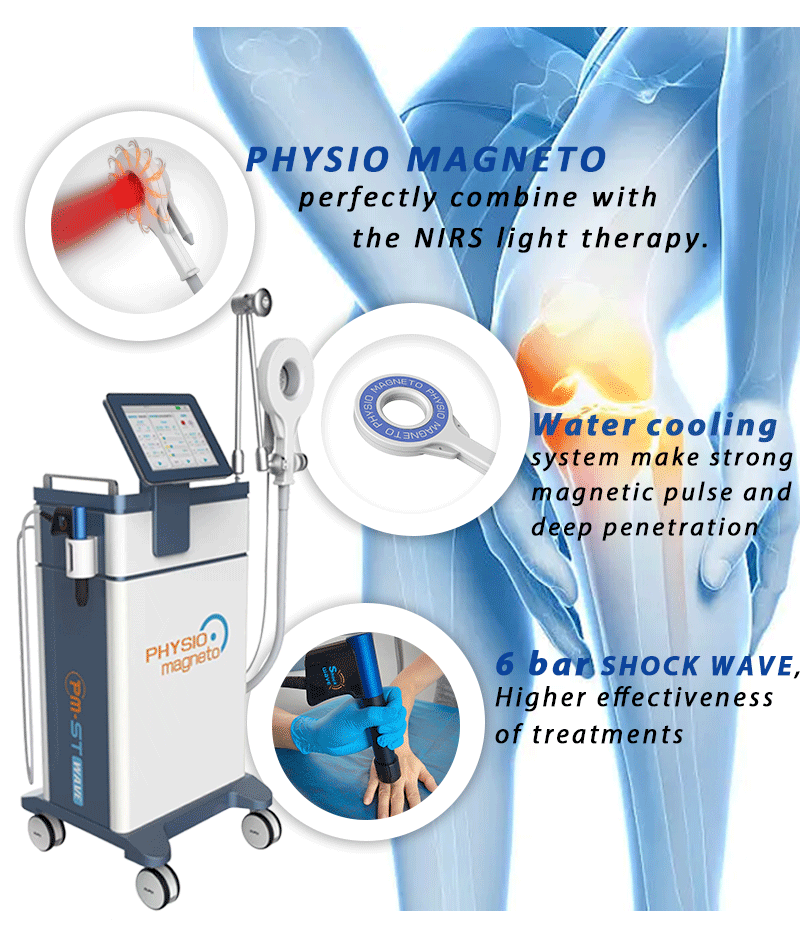 | | |
| --- | --- |
| Product name | PMST wave |
| Magneto | |
| Strength at the coil | 4T |
| Frequency in MT mode | 1-100Hz |
| Frequency in ST mode | 1000-3000Hz |
| Intuitive System | Preset parameters for ten body parts |
| Heat dissipation | Water cooling system |
| Shockwave | |
| Energy | 1-6Bar |
| Frequency | 1-21Hz |
| Lifespan of bullet | 3 million shocks |
| NIRS | |
| Power | 3200MW |
| Wavelength | 620nm/660nm/940nm |
| Machine | |
| Output power | 1200W |
| Package | 108*58*60cm ,Alu box |
| Gross weight | 79KG |