Product name:Professional radiofrequency rf skin rejuvenation rf fractional flx cpt machine for home use fractional rf machine
Working principle with rf fractional flx cpt machine:
The procedure involves penetration of insulated microneedles into the dermis to deliver high-tensioned radiofrequency pulse into the targeted tissue. This results in the body's own production of elastic and collagen fibres, making skin firmer and healthier.
The microneedles are driven directly into the skin at a certain depth, and radiofrequency energy is then released inside of the skin. This gives a more uniformed deep tissue warming that will then stimulate the collagen and new collagen fibers are produced.
The combination of microneedles and radiofrequency leads to a more substantial improvement in skin quality and texture. This combination also allows the procedure to treat a variety of concerns such as skin tightening and brightening, pore size reduction and stretch marks. It is also effective in scar treatment such as deep acne scars, ice pick scars, atrophic scars, burn and operation scars.
RF system Function:
Improve the pore, scar, deep wrinkles, acne, pigmentation,
It make the skin collagen increased flexibility, improved the appearance of wrinkles.
It make the skin smooth, tighten pores.
It has the least pain and provide accurate energy.
Minimally make skin less damage.
It makes the RF penetration to the target area directly, in order to obtain enough effect.
Scar removal – including reduce acne scars
Suitable for: in addition to stretch marks, anti aging, anti-wrinkle treatment, hair loss/restore, excessive pigmentation treatment
Advantages with rf fractional flx cpt machine:
1.The unique auto testing system of body resistance ensures the precise RF energy output.
2.Rectangle tips make the energy transferred into tissue well-proportioned, effective and in safe.
3.Non-invasive, short downtime
4.Fast treatment, long-lasting
Applications of rf fractional flx cpt machine:
1. safe and more effective energy, the same as fractional rf machine
2. Safety and comfortable feeling are attainable by contact cooling system,
3. Focus technology can detect specific depth of skin for the accurate treatment,
4. Internal inspection and calibration system ensure the system stable,
5. Easy to use: Colorful touch screen and user-friendly interface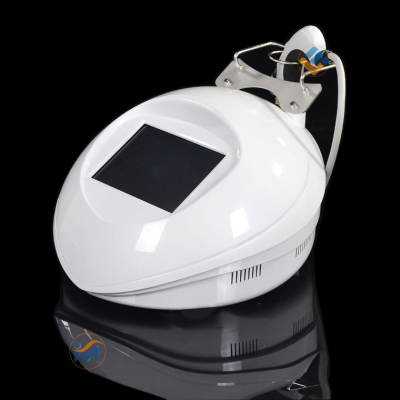 Handles: